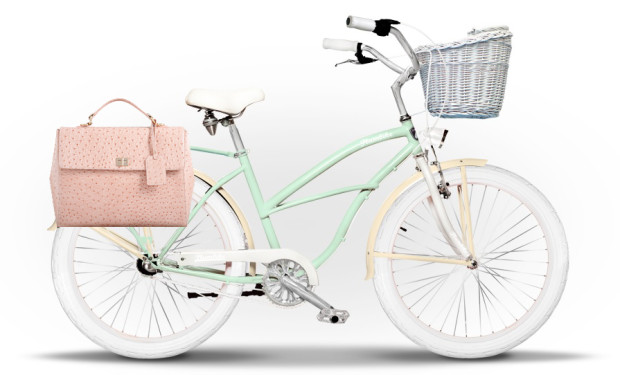 It's pretty bold to proclaim your bag line "chic," but I think Gocia and Maciek of
Bike Belle
back up that claim sufficiently with their panniers tailored for both business and pleasure. In fact, I'd say it's more than chic for a lady to be able to buy a pannier that also functions as a purse which leaves her some cash to carry in that purse.
Loeffler Randall's Rider satchel
, on the other hand, costs around $500 and can't carry a 15-inch laptop. Their
Mira
line of panniers also accomodates the gentleman seeking a stylish bag with a model called
The Elston.
I'm quite fond of the
The Au Lait
myself (all three styles are pictured below).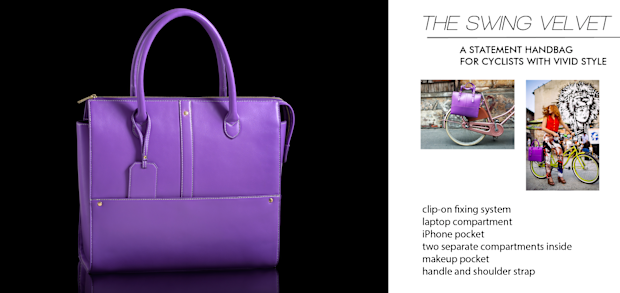 The radiant orchid of The Swing Velvet is a great pop of color for any outfit unless you decide to wear head-to-toe schoolbus yellow one day. And why would you do that to yourself?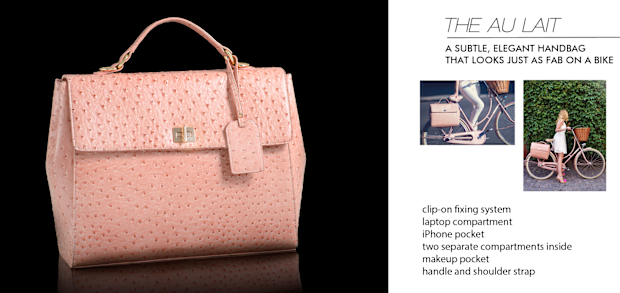 I don't think this bag is as pink as it appears here. I think it is a neutral with an eye-catching faux ostrich texture that prevents it from being a boring beige bag.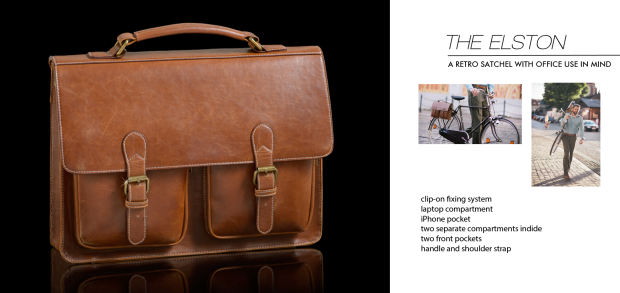 Classic, classic, classic.
I'm shocked that there are still bags available at the early bird price ($62.50) with less than three days left in the
Indiegogo campaign
. This is another one of those instances where I'm surprised that funding something in Europe at an inexpensive level actually gets you a cool reward. If you need to look professional as you commute, I heartily suggest you pick one of these up.